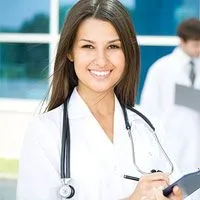 We take privacy protection very seriously, but Eye Care For You will need collect some personal information about you (e.g. home telephone number, address, OHIP number, medications used). In compliance with the College of Optometrists of Ontario, this information will be be used for billing purposes, and to provide you with the best possible care. We do not share any of your personal information with a third party, with the exception of providing a report of your examination to your family doctor in certain cases, or to refer you to a specialist if need be. In these instances, we would ask for your consent prior to sending out our reports.
For more information on the college's Personal Health Information Act, feel free to click on this link to see their full regulations (fair warning, it's dull reading! ;):
https://www.ontario.ca/laws/st...
If you have any questions or concerns, please feel free to contact us.
---
Nous prenons la sécurité d'informations personnelles très sérieusement, mais afin de fournir des services et produits optométriques, Eye Care For You devra obtenir des informations personnelles à votre sujet (ex. numéro de téléphone à domicile, numéro OHIP, médicaments). En accord avec le Collège des optométristes de l'Ontario, vos informations seront utilisées à des fins de facturation, et pour vous fournir les meilleurs soins possible. Nous ne partagerons pas vos informations avec une tiers partie, à l'exception de rapports de votre examen fournis à votre médecin le cas échéant, ou si votre cas nécessite d'être référer à un spécialiste. Dans ces cas, nous demanderons votre consentement avant d'envoyer ces rapports.
Pour plus d'informations sur la protection des renseignements personnels sur la santé, veuillez clickez sur ce lien pour accéder à l'entièreté des réglementations (petit avertissement, c'est de la lecture ennuyeuse! ;)): https://www.ontario.ca/fr/lois...
Si vous avez des questions ou des inquiétudes, n'hésitez pas de nous contacter.